Welcome to Nelson Motorsports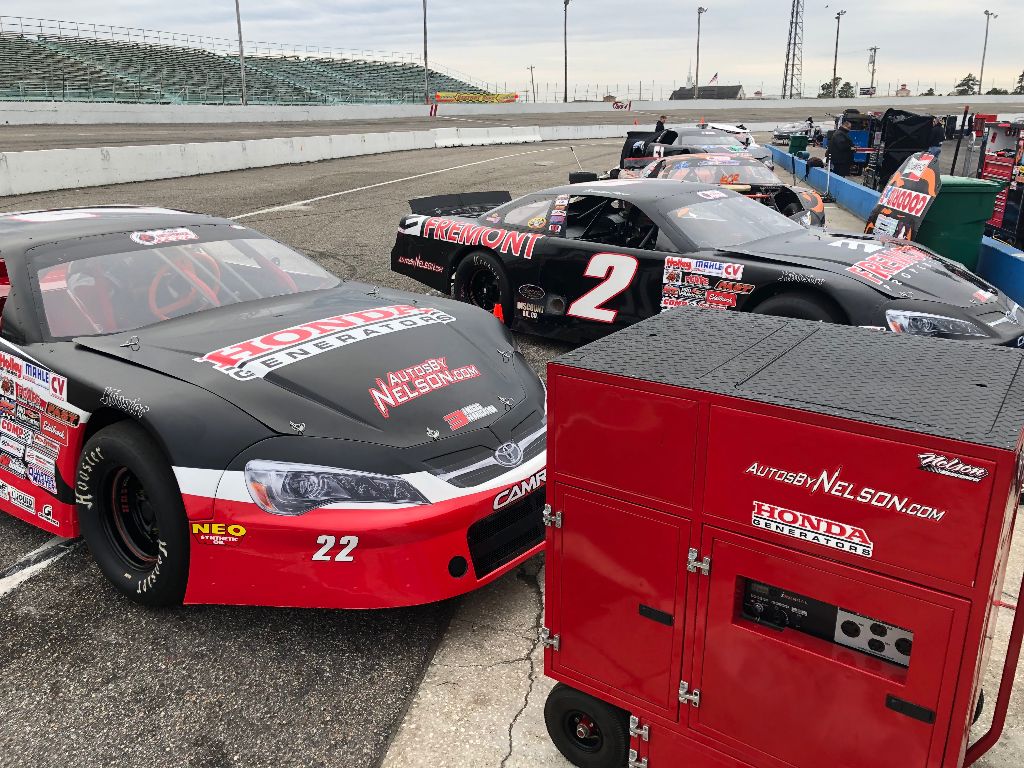 Nelson Motorsports is Powered by Honda Generators
 Founded in 2013 by Barry Nelson, Nelson Motorsports made a quick and impressive impact on NASCAR weekly racing in Virginia and the Carolinas and has positioned itself as one of the top teams in the region.
What began as a one-car experiment with NASCAR Camping World Truck Series driver Timothy Peters, utilizing mostly volunteer help in a rented shop, quickly transformed into a multi-car operation with several full-time employees.
Today, Martinsville and Henry County's hometown race team is a threat to win every time one of its cars unloads on race night.
Under the guidance of Peters, Nelson Motorsports manufactures its own Toyota Camrys from the ground up. These cars are not only some of the most competitive in the region, they are also borderline works of art, drawing fan and competitor attention whenever they unload.
The team captured two of Late Model Stock's crown jewels in 2017, with Peters rolling to victory in the ValleyStar Credit Union 300 at Martinsville Speedway and Bobby McCarty emerging as one of the sports top new stars with a win in the Hampton Heat at Langley Speedway.
McCarty and second-year Nelson Motorsports driver Brandon Pierce competed regularly at South Boston Speedway, both finishing in the top five in the final points standings.
Since its inception in 2013, Nelson Motorsports entries have won some of the biggest events in Late Model racing. In addition to the two huge 2017 wins, Peters captured the prestigious, invitation-only Denny Hamlin Showdown in 2015, the 200-lap season-opener at South Boston Speedway in 2015, and, in the team's first-ever CARS Tour event, captured a 150-lapper at Orange County Speedway in 2016.
Nelson Motorsports is backed by AutosbyNelson, a group of seven auto dealerships in Southern Virginia and North Carolina owned by Nelson.